Lee Roy Selmon's has a great gluten free menu.
I love their Soul Good Pulled Pork and smashed potatoes. They Have 2 types of gluten free BBQ Sauces Kansas City or Oklahoma sauce.
Their steaks, burgers, wings and salads are very good. I have eaten here 20+ and have never gotten sick from gluten.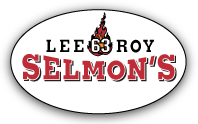 www.leeroyselmons.com
8253 Cooper Creek Blvd
Sarasota, FL 34201
(941) 360-3287